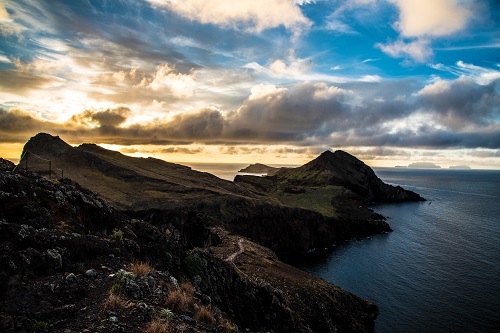 Landscape
Several journeys took me to locations in Europe and New Zealand. Be it the beauty of Madeira, be it the wideness of New Zealand, I always try to catch the very special features of the natural surroundings in my Landscape Photography.
In Germany, Austria and Italy mountainous areas have my special attention. My grandfather has awaken my love for mountains and peaks in a very early phase of my childhood life. Also mountainous surroundings can often be only conquered afoot - and I love to walk and ascend using my own two feet and feel my environment on a direct level.
Am on track for the unsual, unsual weather conditions and cloud formations, unsual times of the day apart from the typical sunrise or sunset. On the other hand sometimes it is the usual appearance of a location as for example at New Zealand's Mount Cook which is so fascinating in itself.
I hope that my photos will take the viewer on a journey of its own kind. It makes me happy to make nature's beauty visible with my photography.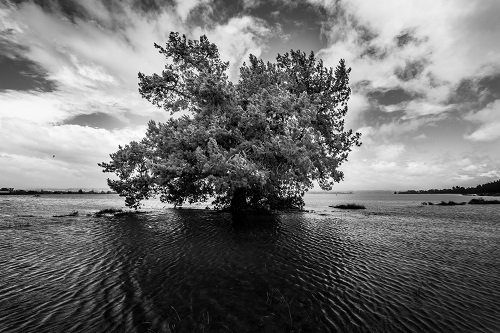 Black & White
I have a penchant for Black & White. For me it is the purest way of photography. So it was most natural that I installed an own gallery focusing on Black & White.
Landscapes play a prominent role here too. My love for Alpine motifs - I cannot deny it in this photographic field either. For me it is very interesting to catch Alpine motifs sometimes in colour and sometimes in b/w.
I somehow feel what treatment a motif needs to get the most expression out of it. My journey to New Zealand also offered many opportunities for b/w motifs. The pureness and austerity make photos tell stories of inner beauty.
Also extreme weather conditions can make this technique even more rewarding as cloud movements can be caught precisely.
When I took a photo in the aftermath of a storm at Rabbit Island in New Zealand I could depict an extraordinary dynamic in a natural scenery just by being outside in a stormy environment. I try to take my time when catching b/w photos and prefer somehow lonesome environments giving me the peace of mind which is necessary.